Ventilation Solutions
Flexible ducting hose is specifically made for transferring air industry. An extensive range of flexible round Aluminium, Insulated and PVC Ducting for residential and commercial applications. Ducts are conduits or passages used in heating, ventilation, and air conditioning (HVAC) to deliver and remove air.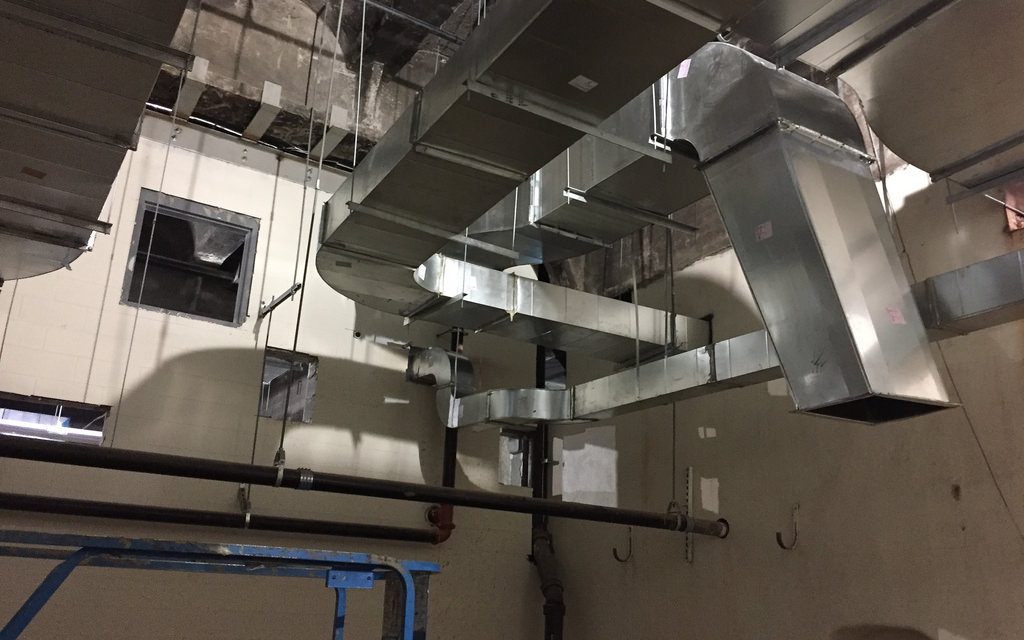 Our Approach
We do the planning (laying out), sizing, optimizing, detailing, and finding the pressure losses through a duct system.
Galvanized mild steel is our standard and most common material used in fabricating ductwork because the zinc coating of this metal prevents rusting and avoids cost of painting. For insulation purposes, metal ducts are typically lined with faced fiberglass blankets (duct liner) or wrapped externally with fiberglass blankets (duct wrap). When necessary, a double walled duct is used. This will usually have an inner perforated liner, then a 1–2" layer of fiberglass insulation contained inside an outer solid pipe.
Aluminium - ductwork is lightweight and quick to install. Also, custom or special shapes of ducts can be easily fabricated in the shop or on site.
Flexible ducting - Fabric ducts are available in various colours, with options for silk screening or other forms of decoration, or in porous (air-permeable) and non-porous fabric
PVC low profile ducting -Cost effective alternative to steel low profile ducting
Waterproofing - The finish for external ductwork exposed to the weather can be sheet steel coated with aluminium or an aluminium/zinc alloy, a multilayer laminate, a fibre reinforced polymer or other waterproof coating.
Next Steps...
This is should be a prospective customer's number one call to action, e.g., requesting a quote or perusing your product catalog.